Gilbert Visual Art League
Welcome! We're glad you found us! The Gilbert Visual Art League strives to increase artistic awareness and appreciation in the community. GVAL offers area artists fellowship and support through monthly meetings, which include professional artist demonstrations. Throughout the year a variety of sales venues are available exclusively to our GVAL Membership.
GVAL normally hosts monthly membership meetings September through June on the first Thursday of the month at 6:30 pm in the Neely room at HD South, Home of the Gilbert Historical Museum. Our meetings generally include: critique of members works in progress, GVAL announcements, a guest presenter, and voting for Artist of the Month.
Meeting Location: 10 S. Gilbert Road, 85296 (located just south of downtown Gilbert). We meet in the Neely Room. Please use the parking lot off W. Elliot and enter through the open gate as shown on the map. 6ft distancing will be practiced and masks are strongly recommended. For those who are not able to come to the meetings, they will be available live through Zoom and a link will be available for later viewing.
---
The first GVAL Monthly Meeting of the season was held on September 2nd. It was our first "hybrid" meeting, which combined a live meeting with a Zoom broadcast. Plans are underway to improve the future meetings even more. A big thank you to our more technically gifted board members for making this possible! You can view a recording of the meeting by clicking HERE and using the passcode $9xU?iUz
---
Anton Nowels is our presenter for our October meeting. Anton is an accomplished artist with many prestigious awards. His workshop and artwork explore Impressionists' approaches taught by Charles Hawthorne, Henry Hensche, and and Sergei Bongart. In additional, he enjoys painting a variety of subjects and experimenting with painting techniques. Nowels is represented by the Thunderbird Foundation in Mt. Carmel, Utah. He is an Associate Member of Oil Painters of America, a member of the American Impressionist Society, and Juried Member of Arizona Plein Air Painters.CLICK HERE to see Anton's work.
Enter the Annual Member Show!
We are now accepting Applications for the Member Show. The show will hang in Gallery 4 at HD South from Oct. 23 to Nov. 20, 2021 and also be available to view online until February. The show is for members only and is free to enter. For details and your Application, CLICK HERE.
---
Our small works 5×7 fundraiser went well! The artworks were shown in the lobby at HD South for one week and were available for $20 each. This was a fundraiser for both GVAL and HD South, with a portion going back to the artist. Thank you Peter Eobbi for organizing this and setting up the display. We hope to do more of these small works fundraisers in the near future, so check back often!
---
Get to know our GVAL Members! Many of our members are professional artists. Original artwork makes a wonderful gift which will be treasured for years to come!
Click HERE for the Member Directory

Members, let's get to know each other and share our art with the world! Just upload a photo of yourself and a photo of your art. You can share your contact information if you wish (optional).
Use the easy to fill out form HERE
GVAL Artist of the YEAR!

Each month an Artist if the Month is chosen. You can enter by filling out the AOTM form HERE by the 15th of each month. A ballot is sent to each member for voting and announced at the next member meeting. In June, the AOTM winners are voted on for the honor of being named Artist of the Year. As in the past, the September Artist of the Month will be chosen from the summer challenge entries. Our theme this time is "After Dark".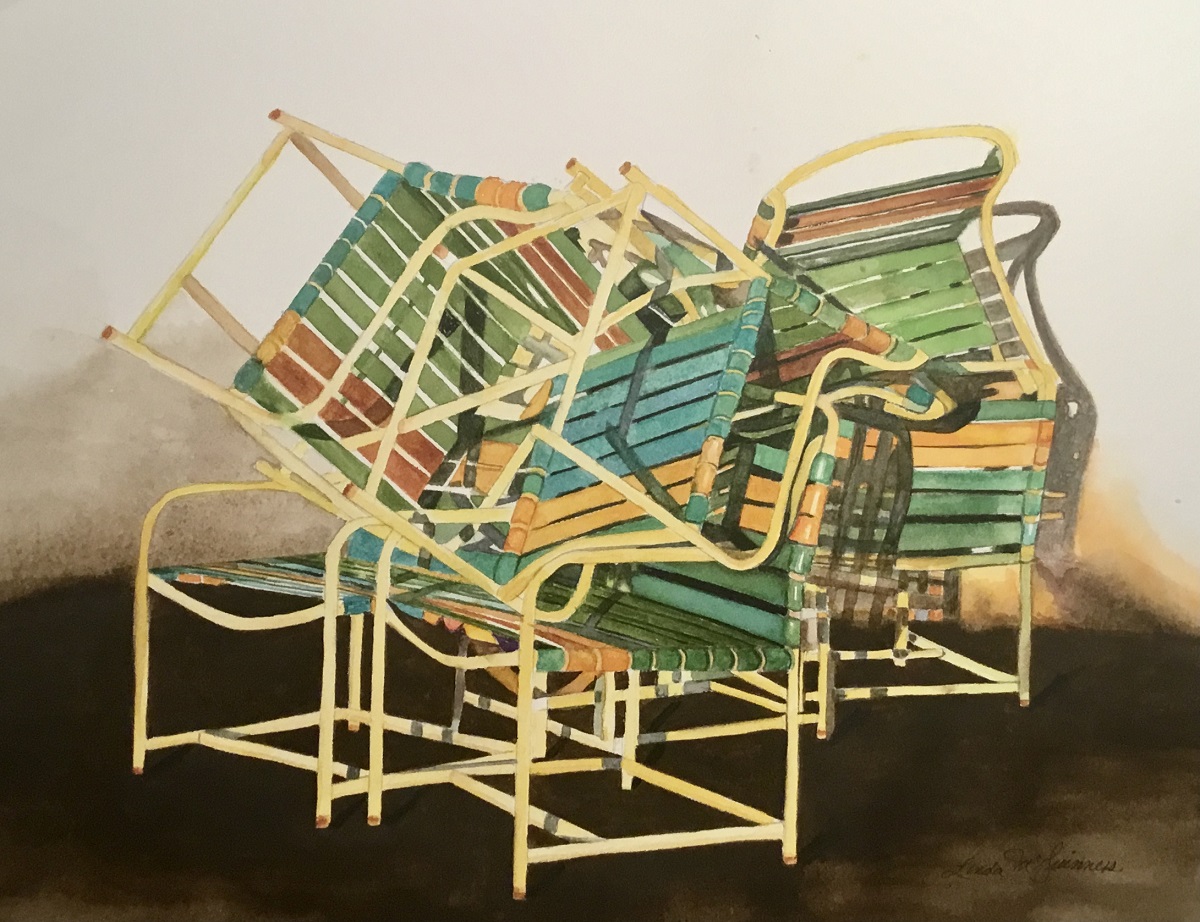 ---
---
GVAL 18th Annual Juried Show and Sale
Thank you to all who entered to make our show a success! All of the winning entries can be viewed HERE. Join us in the fall to participate in our 19th annual juried show and sale, which is now scheduled to hang in the gallery at HD South from March 12th to April 9th and will again be offered online. Enjoy!
---
---
Student Fine Art Award:
Each year, Gilbert Visual Art League extends an invitation to all qualified high school juniors and seniors who either attend a school within the boundaries of Gilbert, or are residents of Gilbert and attend any school in the area (public, private or home school) to apply for the annual Student Fine Art Award. The student chosen to receive the award is highlighted at the GVAL Annual Juried Fine Art Show and Sale and given a $250 award. For more information, go to the Student Art page HERE
---
---
---
GVAL members support the House of Refuge. Recently, members donated 239 pieces of art! Go to our Event Page, HERE to find out more about the House of Refuge. Please note that the next drop off has been rescheduled for the Fall.
---
Art Vine Newsletters:

To View Your Latest Art Vine

CLICK HERE
If you have something that may be of interest to our readers or would like to be included in our Art Vine mailing list, contact our Newsletter Coordinator Jane Bradley at: janegvalnews@gmail.com You can see past issues of Art Vine HERE
---
We want to see what you've been working on! Did know that our Publicity Coordinator, Donna Finter, updates our Facebook and Instagram pages almost daily? You can send your images and let us know what is happening in your art world by contacting Donna at gvalnewsfb@gmail.com. And don't forget to visit our social media sites often to see what our members are sharing!
---